Welcome to my personal website, here you will find educational materials related to Biochemistry and Molecular Biology. In addition, you can find my publications and PhD thesis. The responsibility for all contents is mine alone. Some areas of this website have limited access to my students.

Bienvenido a mi sitio web personal, donde podrás encontrar diversos recursos relacionados con la docencia de la Bioquímica y la Biología Molecular. También encontrarás mis publicaciones científicas y mi Tesis Doctoral. Algunas páginas son únicamente accesibles para mis alumnos.
Personal information
Nombre / Name: José Antonio Encinar
Institución / Institution:
Universitas Miguel Hernandez
Centro / Center:
Instituto de Investigación, Desarrollo e Innovación en
Biotecnología Sanitaria de Elche (IDiBE).
Dirección / Address:
Av. de la Universidad. Despacho 2.08
Edif. Torregaitan. E-03202.
Elche. Alicante. Spain
. + 34 96-665 8453
. + 34 96 665 8758
jant.encinar@umh.es
http://shaker.umh.es/

Actividad profesional / Professional activity:
Profesor Titular de Universidad de Bioquímica y Biología Molecular
Professor of Biochemistry and Molecular Biology.
Research Interests
The lines of work in which I have participated and participate focus on the study of protein-protein and lipid-protein interactions, structure-function relationships in soluble and membrane proteins (nicotinic acetylcholine receptor and ion channel KcsA) and the structural biocomputation for the development of bioactive molecules (in silico design of protein modulating peptides, design of non-peptidic ligands, etc).
I have extensive experience in FTIR spectroscopy techniques, work with membrane proteins (ion channels nAcChR, KcsA) and computer techniques (Python language, database development, protein modeling, molecular docking and dynamics).
My current scientific interests are focused on the study of structure-function relationships in biologically relevant proteins in a context related to the defense of a host against a microbial attack (RNA polymerases dependent on RNA), as well as the development of small modulatory bioactive molecules of medically relevant proteins in obesity processes (PPARgamma, AMPK, mTor, interleukins, etc).
List of publications accessible in the link.
Academic education

B. Sc. degree (Biology) from the University of Salamanca, 1992.


Master in Biology from the University of Salamanca, 1993.


Ph.D. degree (Biochemistry-Neuroscience) from the Instituto de Neurociencias de Alicante - Miguel Hernandez University, 1998.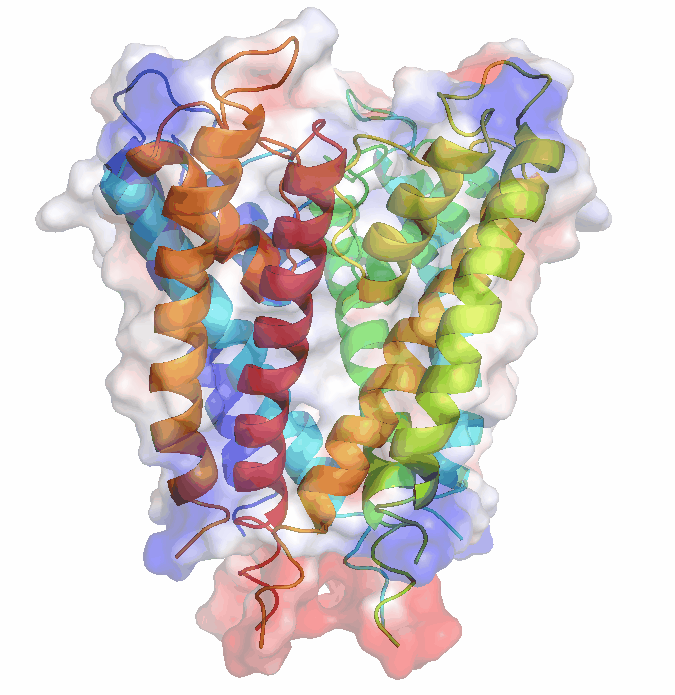 Postdoctoral training in the Institut de Biologie Phisico-Chimique. Universite Paris VII. France. Biophisical studies of floppase activity for P-gp protein (MDR1) (Prof. Philippe Devaux).

Postdoctoral training in the European Molecular Biology Laboratory (EMBL). Heidelberg, Germany (2004-2006). Development and implementation of the web site ADAN database for protein modular domains implied in protein-protein interactions. Computacional design of competitive inhibitors and modulators in the superfamily of protein MAPK, CDK, PKA and Aurora kinases (Prof. Luis Serrano).